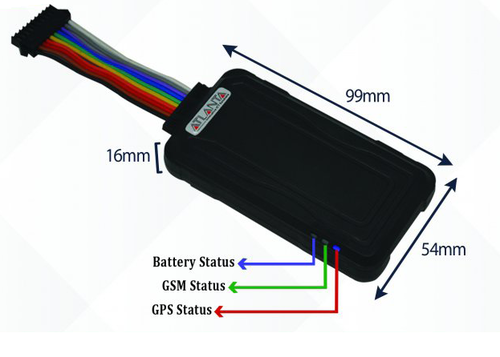 | | SMS FORMAT | SMS RESPONSE |
| --- | --- | --- |
| Initialization | | |
| IMEI | | |
| Set Number | | |
| Set APN | | |
| Set IP address, port | | |
| Auto Track | | |
Features
High sensitive GPS chipset.
Combination of GPS, GSM/GPRS wireless network.
Durable and highly reliable GPS tracker.
Easy to install or hide in the vehicle to perform tracking.
Ideal for vehicle tracking and equipment/assets monitoring.
External DC power supply.
Configuration can be done via SMS commands.
Real-time GSM/GPS location monitoring on SMS and website.
Vehicle control with Immobilization.
Generation of reports on web-site in html/xls format. Reports include drive/stop summary, performance (based on speed), detail (with time, date, latitude, longitude, speed). 11.Replay and analysis of trip logs.
Add on users with customized access to web accounts
Door sense.
Vehicle control function (Ignition off/on) can be started /stopped by the user..
Easy installation and easy SMS commands.
If wrong SMS command sent by the user then, L- 100 will delete SMS and send "SMS NOT ACCEPTED" to user mobile number. 17.User would get a map link on mobile with Latitude /longitude.
| | | | | | |
| --- | --- | --- | --- | --- | --- |
| | Landline No. : (91) 79-26426364 | | YAHOO Contact IM ID : renishl@yahoo.com | | Mobile Contact : +91 9429045500 |
| | SKYPE Contact IM ID : gps.bonrix | | Gtalk Contact IM ID : gpsbonrix@gmail.com | | MSN Contact IM ID : info@bonrix.net |