Moreover, consider the downtime for scaling up and make sure that it doesn't affect the business performance. If they underestimate, they don't have the services and resources necessary to operate effectively. With cloud scaling, though, businesses get the capacity they need when they need it, and they simply pay based on usage. This on-demand nature is what makes the cloud so appealing. Elasticity uses dynamic variations to align computing resources to workload demands as closely as possible to prevent overprovision wastage and boost cost-efficiency. Another goal is usually to ensure your systems can continue to serve customers satisfactorily, even when bombarded by massive, sudden workloads.
Modern business operations live on consistent performance and instant service availability. It comes in handy when the system is expected to experience sudden spikes of user activity and, as a result, a drastic increase in workload demand. There are many software performance testing tools in the market.
When traffic grows, the database has to answer thousands of queries simultaneously. It is not feasible to use a single node as it will result in a single point of failure. Relational databases such as MySQL, SQL Server, Oracle usually suit vertical scaling. The vertical vs horizontal scaling debate has been around for some years now and it is here to stay for some time. So, the question is not about finding out what's best but is about identifying the perfect scalability model for your IT requirements. It all depends on your application architecture, scalability requirements, and the current scalability level you are standing at the moment.
A cluster is a group of computer systems that work together to form what appears to the user as a single system. Clusters are deployed to improve services availability or to increase computational or data manipulation performance. In terms of equivalent computing power, a cluster is more cost-effective than a monolithic system with the same performance characteristics. A system scales horizontally, or out, when it's expanded by adding new nodes with identical functionality to existing ones, redistributing the load among all of them. SOA systems and web servers scale out by adding more servers to a load-balanced network so that incoming requests may be distributed among all of them. Cluster is a common term for describing a scaled out processing system.
The configuration power will limit the performance of the system. When you scale out, you can select the configuration to increase the performance and optimize costs. However, it is essential to check if a single device can handle that load. In that case, adding more power instead of deploying multiple machines for the same purpose is beneficial. When it comes to horizontal scaling, the capacity of a machine doesn't matter. You can instantly add as many devices as you want without any downtime.
They can be moved to a different server or hosted on multiple servers at once; workloads and applications can be shifted to larger VMs as needed. In this article, we will discuss two of the key benefits of cloud computing – scalability and elasticity. Infrastructure resources – such as compute, storage, and networks – are often in demand beyond a certain point in time. In this area, cloud computing can be helpful, but we need to take into account the workload in order to benefit. When you scale up, you don't have the flexibility to choose optimal configurations for specific loads dynamically.
Horizontal scaling brings flexibility, elasticity, and unlimited resource availability to the table. However, it also brings complex cluster setup, cluster management, communication and consistency issues, maintenance, and overhead costs. However, please consider that the scalability is limited to the maximum upgradable capacity of the server.
What Is Cloud Scalability?
In such cases, you can try both vertical and horizontal scaling models so that you can easily switch between them. However, to make such a switch, your application should be designed with decoupled services so that some layers can be scaled up while others are scaled out. Vertical scaling is a type of scalability wherein more computing and processing power is added to a machine to increase its performance. Also called scale-up, vertical scaling allows you to increase the machine's capacity while maintaining resources within the same logical unit. The processor, memory, storage, and network capacity are increased in this approach.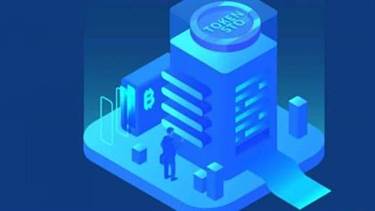 You can distribute application instances across multiple systems and perform parallel execution with ease. However, the data is partitioned and runs on multiple devices. Because the data is shared across multiple nodes without a shared address space, it is a tough task to share and process data as you share a reference of the data and copies of that data. It will result in downtime when the new instance has to be moved to a new machine or restarted on a higher configuration machine. Now, AWS offers a round-about method to perform vertical scaling automatically. AWS Ops Automator is an AWS tool that helps you to manage your AWS infrastructure.
Cloud Computing Mcq
5) Monitor scaling load to get clear insights into capacity management. 2) Ensure that the app has a system to add/modify/delete resources as per the changing requirements. Who already receive the best AWS and cloud cost intelligence content. You can use a proven cloud cost intelligence platform for that. For example, with CloudZero, you can see what you are spending, on what, and why. Cloud providers also price it on a pay-per-use model, allowing you to pay for what you use and no more.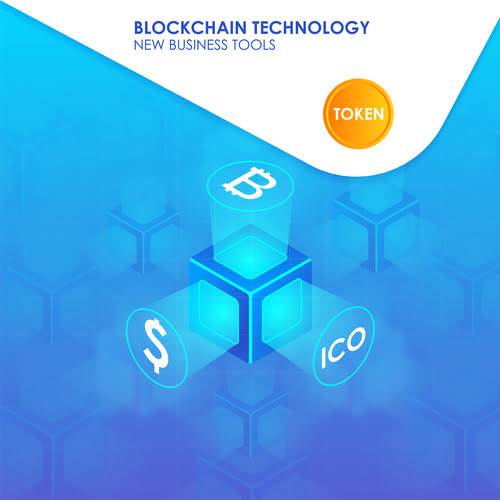 Akamai is an example of a distributed web cache, and memcached is an example of a distributed application cache. Elasticity is the ability to dynamically add and remove resources in a system in response to demand, and is a specialized implementation of scaling horizontally or vertically. The terms scalability, high availability, performance, and mission-critical can mean different things to different organizations, or to different departments within an organization.
Cloud Performance, Scalability, And High Availability
There are innumerable rooms inside this hotel from where the guests keep coming and going. Often there are spaces available, as not all rooms are filled at once. As long as the capacity of this hotel difference between scalability and elasticity is not exceeded, no problem. For example, if you run a business that doesn't experience seasonal or occasional spikes in server requests, you may not mind using scalability without elasticity.
Cloud scalability in cloud computing refers to increasing or decreasing IT resources as needed to meet changing demand.
2) Ensure that the app has a system to add/modify/delete resources as per the changing requirements.
As the name says, horizontal scaling increases the data center capacity horizontally while vertical scaling increases it vertically.
Administrators distribute tasks across different machines in the network via patterns such as MapReduce, Tuple Spaces, etc.
CloudZero allows engineering teams to drill down and inspect the specific costs and services driving their product, features, and more.
Discover the best cloud cost optimization content in the industry.
If you have relatively stable demand for your products or services online, cloud scalability alone may be sufficient.
As the name says, horizontal scaling is about expanding the capacity horizontally by adding extra servers. The load and processing power are shared among multiple servers within a system using a load balancer. Application scalability is the capacity of an application to handle multiple requests per minute.
Our Services
Scalability is one of the hallmarks of the cloud and the primary driver of its explosive popularity with businesses. Virtualization is the creation of virtual servers, infrastructures, devices and computing resources. Virtualization changes the hardware-software relations and is one of the foundational elements of cloud computing technology that helps utilize the capabilities of cloud computing to the full.
These redundancies cascade down through the system into all services, and a single scalable system may have a number of load balanced clusters throughout. Fault tolerant systems continue to operate in the event of component or subsystem failure; throughput may decrease but overall system availability remains constant. Faults in hardware or software are handled through component redundancy or safe fallbacks, if one can be made in software. Fault tolerance in software is often implemented as a fallback method if a dependent system is unavailable.
One of the great benefits of cloud computing from Alibaba Cloud is flexibility when it comes to payments. Whether you need a server instance for an hour, a month, a year, or forever, there's a billing option to suit. Elasticity is the ability to scale up and down to meet requirements.
When it comes to vertical scaling, consider the finite number of times you can scale up. When the machine reaches its upgradable https://globalcloudteam.com/ limit, you have to purchase another machine. So, you should be prepared to scale resources every time traffic spikes up.
The A/A cluster in Figure 10 provides uninterrupted service for a scalable, stateless application. It depends on the type of upgrade you perform and the level of scalability. A medium-level processor might be cheaper than a new machine. So, calculate your costs based on the type of upgrade you intend to perform.
What Does Scalability Mean In Database?
In the computer world, "flexible" may refer to hardware, software, or a combination of the two. It describes a device or program that can be used for multiple purposes, rather than a single function. There are several indications that scaling your database tier is overdue, including user complaints. You must act quickly if you are already experiencing poor performance or, worse, a service outage that adversely affects your user experience.
For example, we can increase the number of CPU cores and memory in a web server or we can increase the number of web servers . This screenshot shows the average write IOPS of the networklessons.com website's database. This screenshot shows the average CPU utilization of the EC2 instances that host the networklessons.com website.
What Is Reliability In Cloud Computing?
A load of a system, measured in the volume of transactions. For example, a web server that processes 500 requests per second. The response time for an application to act upon a user request. This website is using a security service to protect itself from online attacks. The action you just performed triggered the security solution. There are several actions that could trigger this block including submitting a certain word or phrase, a SQL command or malformed data.
Provides the tools to define Scalability and High Availability, so your team can implement critical systems with well-understood performance goals. For example, running a query on a database server to fetch all staff records. Based on your preference, it will resize the instance up or down or terminate the original instance and start new instances based on the scaling requirements.
Resource-wise, it is an activity spike that requires swift resource allocation. Thanks to elasticity, Netflix can spin up multiple clusters dynamically to address different kinds of workloads. Enterprise systems most commonly implement A/P fault tolerance and recovery through fault transparency by diverting services to the passive system and bringing it on-line as soon as possible. Robotics and life-critical systems may implement probabilistic, linear model, fault hiding, and optimization control systems instead. Redundant clustered systems can provide higher availability, better throughput, and fault tolerance.
What Are The 5 Main Types Of Clouds Computing?
Similarly, scaling down is about decreasing the size of the instance to t2.small, t2.micro, t2.nano, etc. The good thing is that you don't have to define any scaling rules. Vertical scaling fares well in the initial stages as there are fewer machines and less administrative overhead. However, as the configuration increases, designing multi-core architecture is a complex task that involves additional expenses. Both vertical and horizontal scaling techniques can be applied to a single application wherein parts of the application will scale up while other parts scale-out. But not all cloud platform services support the scaling in and out involved in cloud elasticity.
The implementation depends on the hardware and software components, and on the rules by which they interact. Stateful load balancing techniques require data sharing among the service providers. Caching is a technique for sharing data among multiple consumers or servers that are expensive to either compute or fetch. Data are stored and retrieved in a subsystem that provides quick access to a copy of the frequently accessed data. Stateful applications require persistent or sticky load balancing, where a consumer is guaranteed to maintain a session with a specific server from the pool.